25 Days of Messages
Sep 30, 2015
The messages keep coming! We have another calendar for you! Have fun printing and downloading all of our 25 Days of Messages! We have 4 separate calendars that include 100 different message ideas. You can print this out and pick and choose the messages that best suit your family. We have a preschool version as well! For the preschool version click here.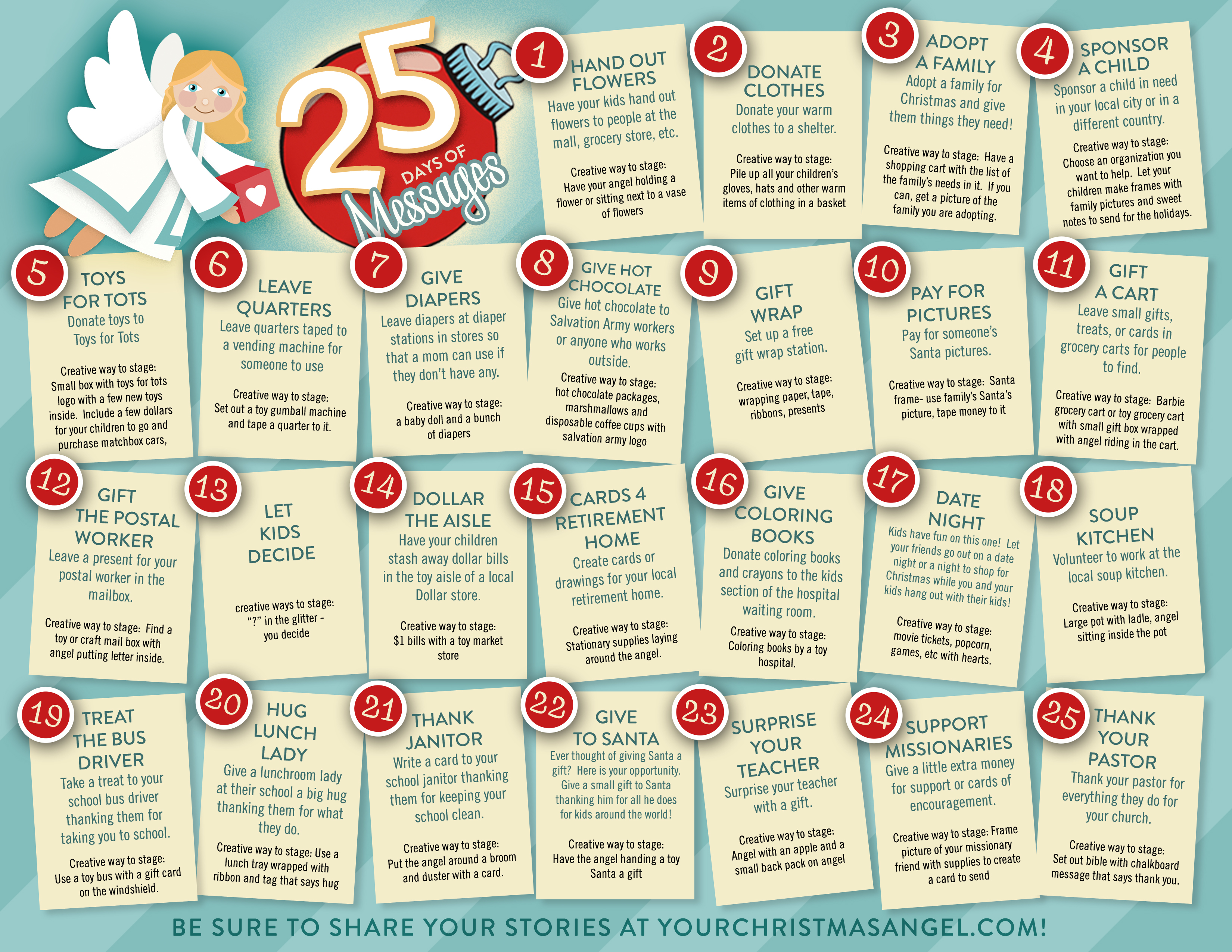 Want to know more about this great tradition and where you can get The Christmas Angel girl or boy?
Click the picture below!
SHARE THIS!